On
Tuesday 20 March at 06:14 am (CET)
we will enter the new Persian Year.
Well, Persians for thousands of years have celebrated the
Spring Equinox
.
The
Persian calendar
starts on the first day of Spring and each of its 12 months corresponds to a
Zodiac
symbol but with Persian names and meanings.
The Persian new year is called
NOROUZ meaning "New Day"
. And, its festivities lasts 13 days where on the 13th day (
Seezdah Bedar
) man must leave his house and go into the fields to picknik otherwise bad luck may strike him for the rest of the year.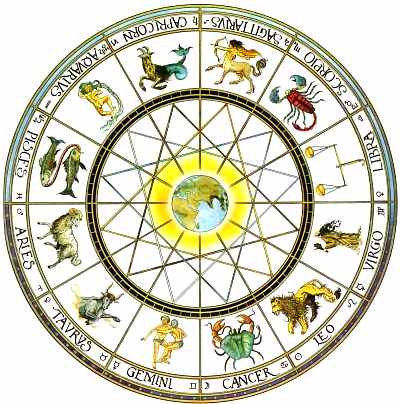 -
Avestan name of the Yazata
the meaning of the month
Native Script
Romanized
Zodiac
1
Fravašinąm
(Guardian spirits, souls of the righteous)
فروردین
Farvardīn
Aries (The Ram)
2
Ašahe Vahištahe
"Best Truth" / "Best Righteousness"
اردیبهشت
Ordībehešt
Taurus (The Bull)
3
Haurvatātō
"Wholeness" / "Perfection"
خرداد
Xordād
Gemini (The Twins)
4
Tištryehe
"Sirius"
تیر
Tīr
Cancer (The Crab)
5
Amərətātō
"Immortality"
مرداد
Mordād
Leo (The Lion)
6
Xšaθrahe Vairyehe
"Desirable Dominion"
شهریور
Šahrīvar
Virgo (The Virgin)
7
Miθrahe
"Covenant"
مهر
Mehr
Libra (The Scales)
8
Apąm
"Waters"
آبان
Ābān
Scorpio (The Scorpion)
9
Āθrō
"Fire"
آذر
Āzar
Sagittarius (The Archer)
10
Daθušō
"The Creator" (i.e. Ahura Mazda)
دی
Dey
Capricorn (The Sea-goat)
11
Vaŋhə̄uš Manaŋhō
"Good Mind"
بهمن
Bahman
Aquarius (The Water Carrier)
12
Spəntayā̊ Ārmatōiš
"Holy Devotion"
اسفند
Esfand
Pisces (The Fishes)
Chahar shanbeh suri painting on a palace wall in Isfehan
The above, circa 500 years old, wall painting depicts "
Chahar shanbeh suri
" which is a festive occasion on the eve of the last Wednesday of Persian year.
For more on the traditions of NOrouz see
here
.
references:
1
,
2
,
3
,
4
,
5
,
6
,
7